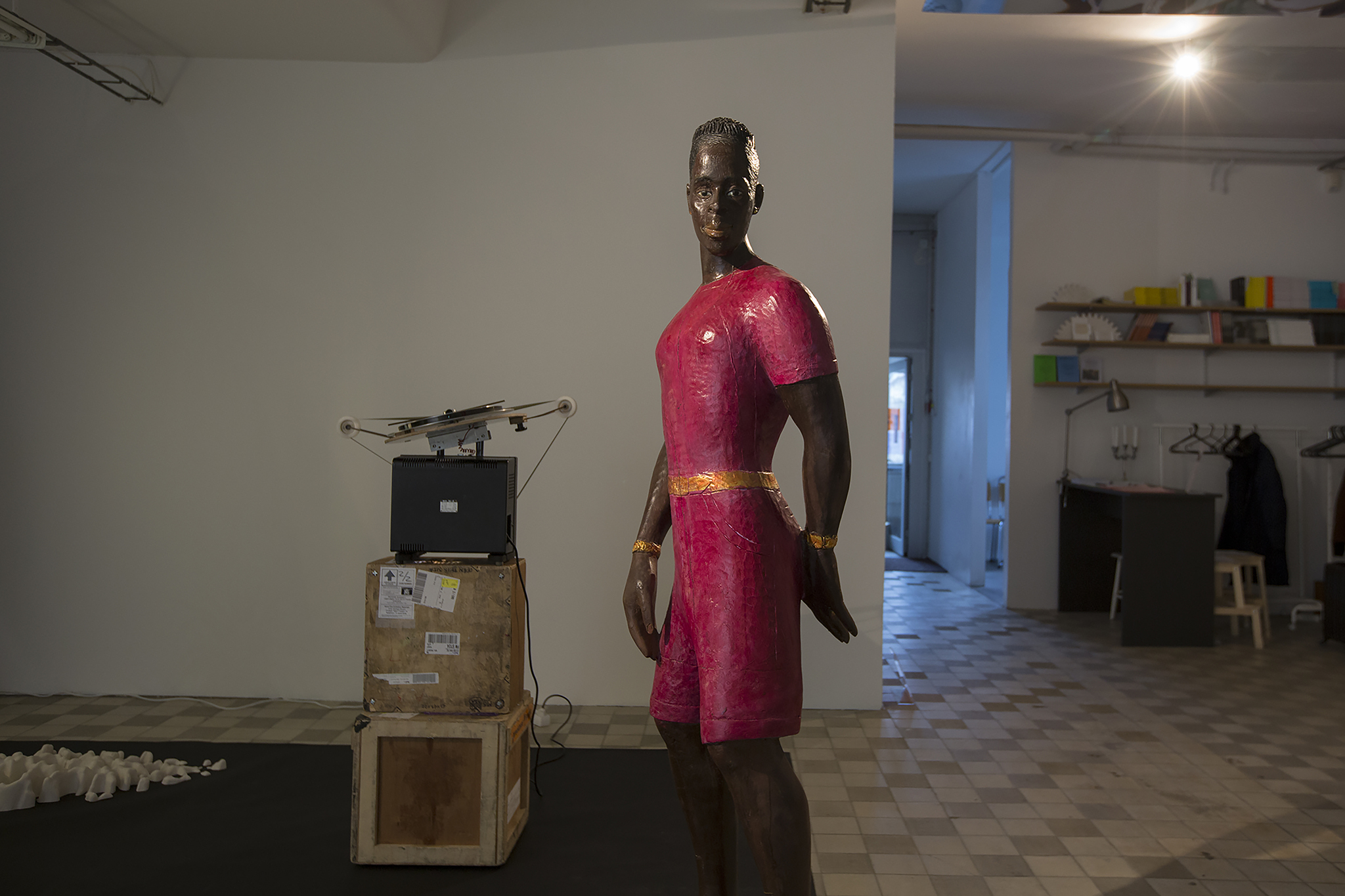 Possible Islands
2017

Mixed media installation, including:

Tuff (1995), painted wooden sculpture by Luise Kimme
Grand Courland Bay (2017), silent super 16 mm film loop, colour, 10'30"
Asyncronous audio loop (2017), 12'00"
Enlarged plaster cast of a batik stamp found by the artist's mother in Ghana
Svenska minnen på utländska orter (1874), published by P.G. Berg
Red Dracena Marginata plants
Found postcard
Photo studio backdrop

Exhibited as part of Nordic Trouble at Konsthall C, Stockholm.
Images courtesy the artist.