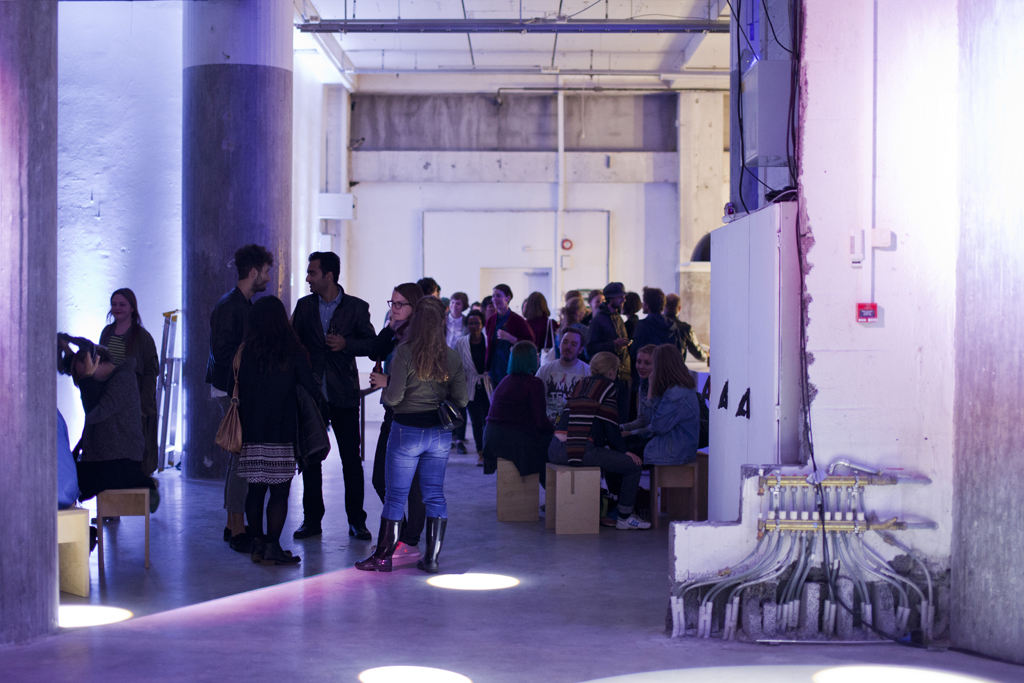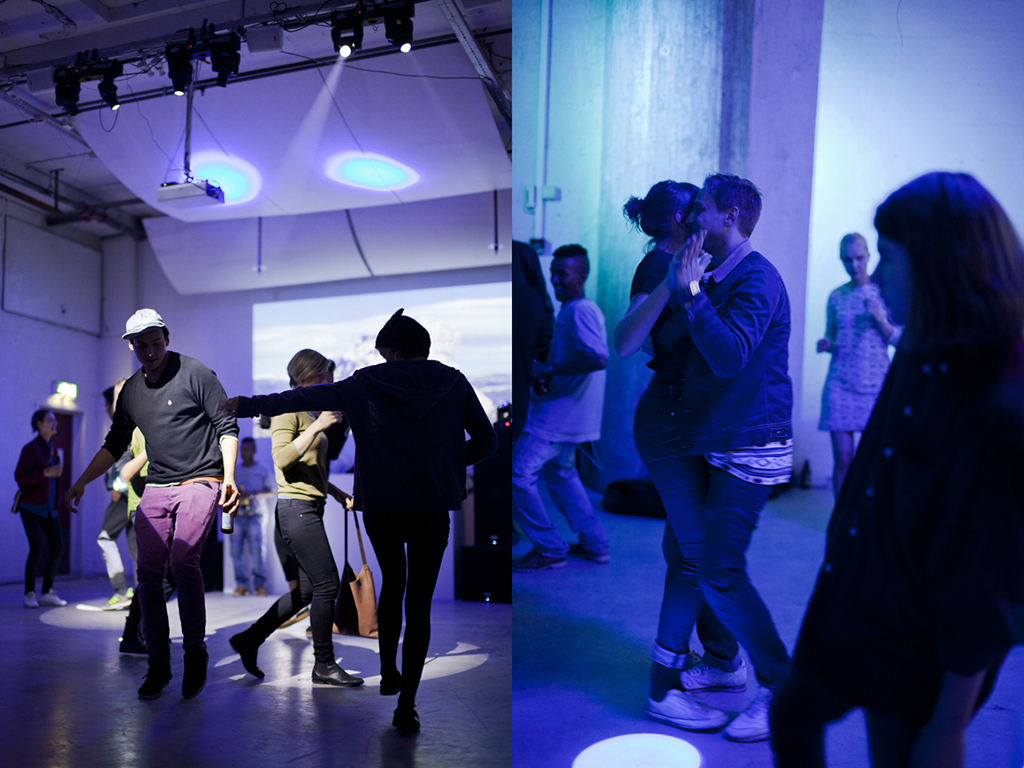 Into the Act
2014
Performance, including:
DJ and lighting team
Video projection
Rubber stamp
Public posters
For the first Evening Standard event in Bergen, Santiago Mostyn has been commissioned to create a work that uses the hybrid form of a party and an art event to explore the social relations that are brought into relief in the context of contemporary art. Born in San Francisco, but with strong ties to Grenada, Zimbabwe and Trinidad, Mostyn conceived of the work as an opportunity to bring together groups of Bergen residents whose social paths seldom cross: the "art scene" and its conventional consumers of culture in the city, and the audience network of local afrobeat music promoter DJ Lion. In order to achieve this Mostyn handed over partial authorship of this event to DJ Lion, who in turn invited several DJs to perform sets during the evening. In addition to this, DJ Lion has conceived of all other elements of the scenography of the event. The resulting contents of their collaboration, which are realised in real time as the party takes place, is the work itself. In other words, the work Into the Act is not something that takes place at the event; it precisely is the event and all its framing materials, unfolding in time through the social setting of a party.
According to Mostyn, Into the Act takes the privileged access to space and attention afforded by the context of Bergen Kulturnatt and offers it to a segment of the local population that would likely never be asked to create and participate in a 'high culture' event. In this respect, DJ Lion, originally from Rwanda, plays an essential role in enabling an interface between the almost exclusively white, European contemporary art communities and the first- and second-generation east and central African communities that are within DJ Lion's extended network. Mostyn works and lives between these two cultures – art and immigrant – and with this work he sets up a framework to test how wide or narrow the apparent divide between these spheres in fact is.
Images courtesy the artist.