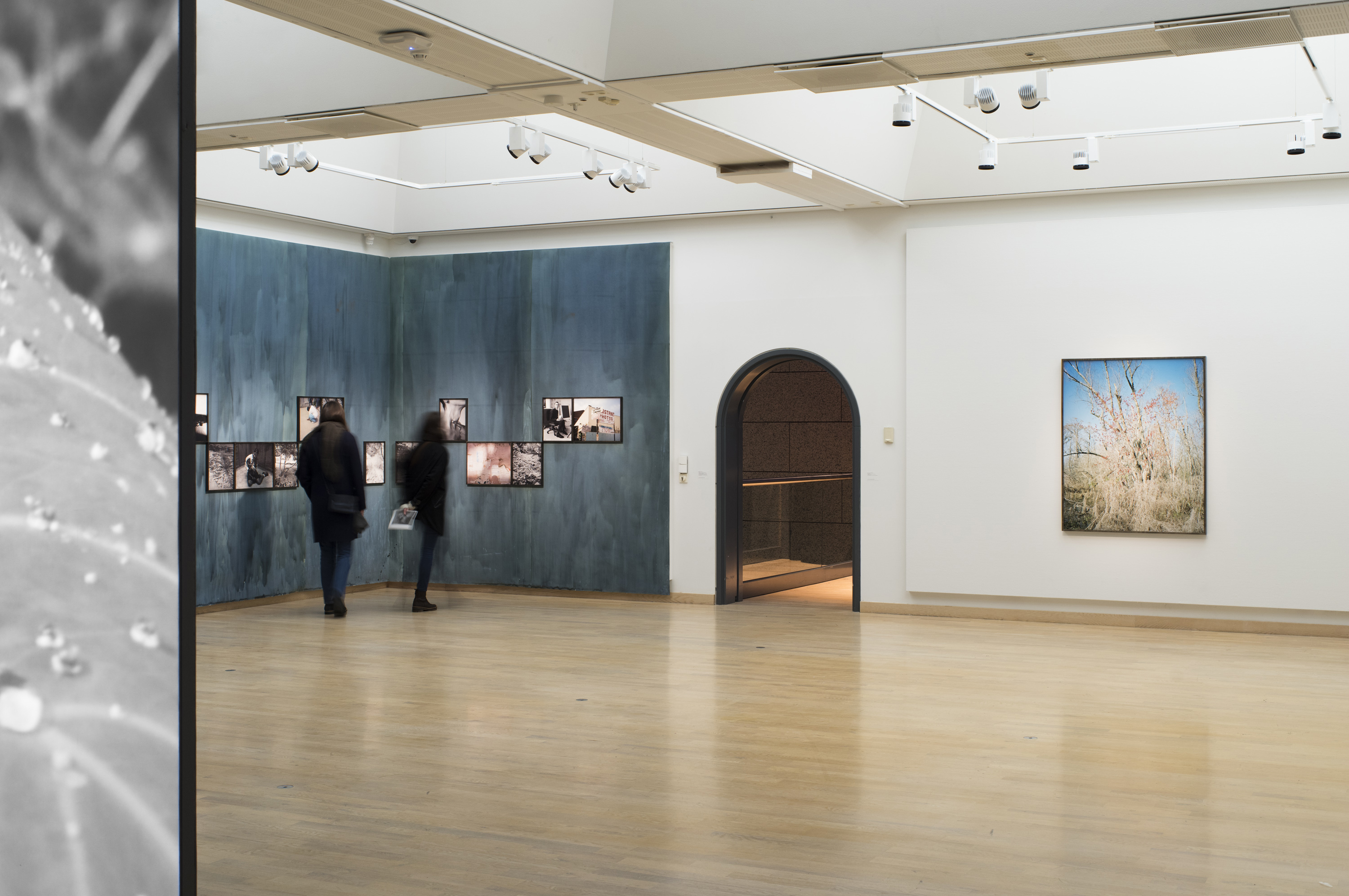 08-18 (Past Perfect) – Reykjavik
14 January - 27 March, 2022
Solo exhibition at Gerðarsafn - Kopavogur Museum, Iceland.
The photo series
08–18 (Past Perfect)
was created over a decade of returns to Trinidad, Zimbabwe, Grenada, the United States, and Scandinavia. Sections of the gallery are hung with wallpaper treated with a mix of cyanotype chemicals, which, left unfixed, will shift and develop a darkening grey-blue tone as they are exposed to the winter sun over the course of the exhibition.
Read the rest of the press release
here
.
Documentation: Vigfus Birgisson