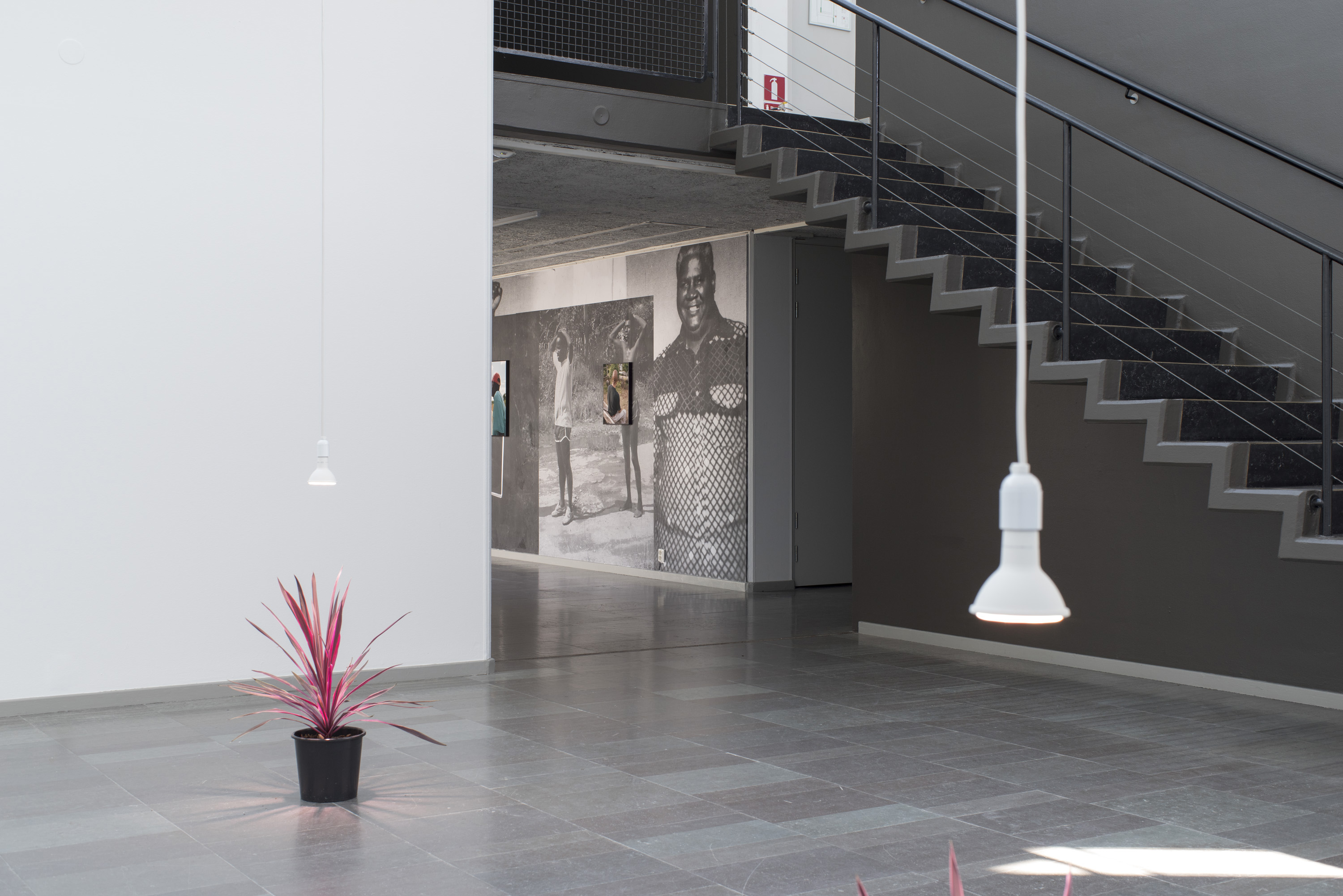 The Measure of All Things: On the (In)Human
29 June - 22 September, 2019
Lunds Konsthall
Group exhibition, curated by Hans Carlsson and Åsa Nacking, with:
Ulrika Gomm, Hanni Kamaly, Santiago Mostyn, and Sandra Mujinga.
Read the
press release.
Download the
exhibition catalogue
.
All images © Santiago Mostyn
The Warming Plateau
2018
Solo exhibition at Andréhn-Schiptjenko, Stockholm
The Warming Plateau
refers to a set of statistics often used to justify climate change skepticism as they appear to indicate that global average temperatures have been declining over the past fifteen years. However, if one has a more long-term view it is clear that each of these plateaus has been higher than the last, and the world is actually heating up very quickly.
The Warming Plateau
serves here as a metaphor for looking at the objects and films in the exhibition, in that what may appear as a formalist arrangement – of plants, a wooden sculpture, photographs, a film – is to be understood as connected gestures that relate both to ways of looking at a colonialized past, and to our anthropogenic present.
Read more
here.
Installation photographs: Jean-Baptiste Béranger
Drawing for Bellevue Estate
2018

16mm to 2K transfer, stereo sound, colour/black & white, 12'00"

Drawing for Bellevue Estate was recorded on Tobago, an island with a unique role in the development of the tropical imaginary, as it was used by Daniel Defoe as the setting for Robinson Crusoe (1719), the first and most popular realistic fiction novel in the English language.

One segment of the film recalls the legend of Gang Gang Sarah, the 'African slave witch' who, wishing to return to her homeland, climbed the sacred Silk Cotton tree and tried to fly, not realizing she had lost her powers during her stay on the island.

The other segment of the film shows four men cutting their way through the jungle, making measurements, calling out to each other, working on something that comes into focus as a kind of land claim or marking of territory. The film as a whole is a portrait of the island as a sentient being, showing sites of past and present exploitation.